I was chosen to receive this ebook through
TOMOSON,COM
and i was very excited!
I had my doubts. but whom doesn't right? Anyway, I'd like to show you some quotes on this ebook and hope you order! I was able to relate in different quotes with Limor Friedman the Author of this amazing book! Whom like us is a ordinary down to earth mother struggling and keeping it real at the same time!
First a Little about our Author,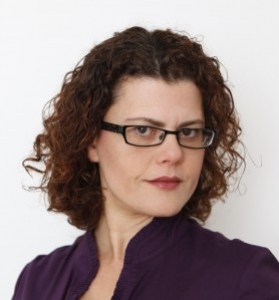 Limor Friedman and her family crave adventure, so much so that in 2010 they relocated from a small Israeli village to Manhattan. With her three daughters now approaching adulthood, Friedman puts their open-mindedness, success and zest for life down to this dramatic cultural shift. For the past two decades Friedman and her husband have grown a successful direct marketing business and, as keen believers in balancing work with play, indulge in family traveling, sports and ocean swimming whenever possible. "The precious moments we share inspire my writing and I have accumulated hundreds of tips for raising kids in a friendly, respectful, and nourishing environment. Academically, Friedman studied History and Philosophy at Tel-Aviv University; a perfect change from the business knowledge that she deploys every day. In short, Limor Friedman embraces her gifted life of success, family and minimum constraints.
Description of eBook!
If you are a Parent, This is a Must Read ! All parents know the drill; lay on the baby talk thick and make sure children stay young for as long as possible. One look at Limor Friedman's three successful daughters would have anyone believing that her and Mr. Friedman stuck by the same parenting 'rule book' to the letter when, in reality, they threw it out of the window as soon each child was born. Having proudly paved their own way of parenting, Friedman is urging others to do the same in her powerful new book. 'Mom's Journey' offers hundreds of tips on raising kids the stress-free way while maintaining a career and balancing life's other ever-changing demands. Friedman's model involves no shouting, no unnecessary stress, a lot of love and the key ingredient – no conforming to the belief that the 'common way' is necessarily the right way. "We found raising our three daughters to be very easy – and not many parents can say that!" admits Friedman. "We made a pact that we'd pave our own way and not conform to the 'common way' just because we assumed it worked. In fact, we discovered that many of our own strategies were more successful and simpler. For example, we skipped the baby talk and always spoke to our baby daughters as if they understood each word. The doctor was amazed at how quickly their communications skills developed; with our daughters forming their first words aged just seven months!" says Friedman. Continuing, "Most books on parenting are written by psychologists, but mine was written from the heart and experience. Our over-riding message is one of really shaping parenting into something you can own and, in the process, not wasting time or making mistakes in the pursuit of the norm. You'd be amazed how enjoyable and simple raising kids can be!" The book's content was drawn from eighteen years of experience, and typed on an iPhone in a diner as Friedman's youngest daughter attended gym class. "This is probably the only full-length book to have been written on a mobile device. All I had to do was recall memories and strategy; before I knew it I had a book. It's chock-full of tips that parents can deploy no matter how young or old their children are. Ultimately, we nudged our daughters in the right direction and they figured out their own path in life. By reading my book, your kids can do the same," she adds!
Okay Now here are a few quotes I love'd on this eBook! Find this eBook
HERE!!!!!!!
''Not all kids are lucky enough to be loved and embraced by there parents".
"Bringing kids into this world is the most natural act in the universe; anyone can do it. On the other hand, raising kids is a whole different story!''
Now, go get your copy of this wonderful ebook and i really hope you enjoy it as much as I did! Or yo could win one by entering below!
As for myself I loved it! It has great information, and just about every thing I was wondering about! Yes, I am a mother of 6 children and sometimes I still need reminder of certain things because what works on one doesn't always work on the other! I just have to keep in mind what I already know that they are unique!
Now for more fun GIVEAWAY TIME!!
a Rafflecopter giveaway
I received one or more of the products mentioned above for free using
Tomoson.com
. Regardless, I only recommend products or services I use personally and believe will be good for my readers.